Extension board for Raspberry PI Zero to add two USB ports and one RJ45 port to the PIDesigned by Marcel, Ships from Slovakia Wishlist Tweet Share Pin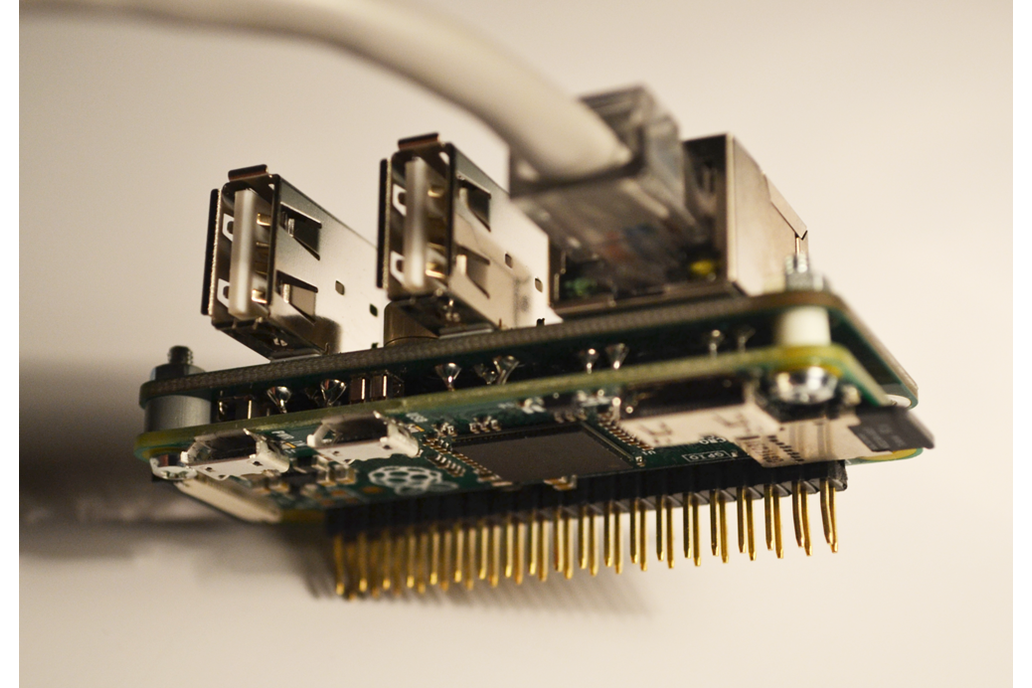 Extension board for Raspberry PI Zero to add two USB ports and one RJ45 port to the PI
Extension board to add 100Mbps ethernet and two usb port hub to Raspberry PI Zero. To connect to the PI pogo pins are used piggypacking on Raspberry PI Zero's test points from the bottom of the board.
You get proper 100Mbps ethernet and two USB ports to connect the mouse and a keyboard or other peripherals.
The original microusb port on Raspberry PI Zero cannot be used any more! So you need to use one of the other two USB ports or additional USB hub if you need more USB ports.
Provided with four screws and four made-to-measure standoffs. Mechanical installation done in 2 minutes. No changes in software (installation) necessary – the board uses USB drivers which are the same ones which are used on Raspberry PI 2 with ethernet port.
For experienced users – 5V rail is borken out so you can easily use external power source instead of using microusb power supply. This rail is not protected in any way so make sure you use stable 5V source and wire it the correct way around!
GPIO header on the Zero stays free for use with any additional equipment.
Designed, made and dispatched from Slovakia. Usually dispatched the same, or the next working day.
Fully compatible with RPI Zero v1.3, however should also work with 1.2, but no guarantees – ask me if you want to use the board with Zero v1.2 and Ill give it a go.